BRAND NEW CD !

"as GRACE Steals the Stage"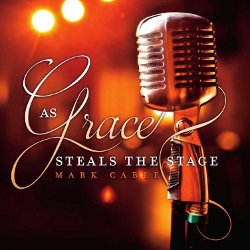 LISTEN...
No flash player!
It looks like you don't have flash player installed. Click here to go to Macromedia download page.

(all songs © Mark Cable, 2015)
Powered by Flash MP3 Player


"as GRACE Steals the Stage" is the fruit of a recent 2 year journey into and deeper understanding of "the GRACE IN WHICH WE STAND" (Rom. 5:1, 2) The Apostle Paul has become my favorite writer - by far!!! The books of Romans, Galatians, Ephesians and Colossians (and especially the 1st half of each)
- Love 'em!
I want to give props to several contemporary authors that I have learned much from recently as well: John Lynch, Brennan Manning, and Max Lucado. And a shout-out to my Wednesday morning mens' group that has been a huge support and inspiration to me over the past decade: Bob, John, Jason, Dean, Joey and Tom. Thank you to my wife, Dodi, who is no doubt... "so good, so perfect...for me" and whose smile is one of the greatest joys in my life.
Thank you finally and mostly to my Saviour, Rescuer and Redeemer Jesus Christ for opening my eyes to who "I already am" (a son, forgiven, reconciled, holy, justified, blameless, free and ...loved)
ALL because to YOU !
VIDEO CLIPS
GREAT DATE NIGHT
"with 'SPECIAL' Guest"

EASTER morning-unplugged

Concert Clips !

UPCOMING EVENTS



June 2015

12 Hurricane, WV - GREAT DATE NIGHT - First Baptist Church - 6:00

13 Pt. Pleasant, WV - GREAT DATE NIGHT - Main St. Baptist Church - 6:00

14 Hurricane, WV - SERMON IN SONG - Mt Vernon Baptist - 11:00am

14 Hurricane, WV - GREAT NIGHT OUT - Mt Vernon BC- 12:30 pm

21 Millersville, PA - SERMON IN SONG - Millersville Bible - 8:20, 11:00

26 York, PA - GREAT NIGHT OUT - St. Matthew Lutheran Church - 7:00

28 Marmora, NJ - SERMON IN SONG - 2nd Cape May Baptist - 10:00am



for more details and
entire schedule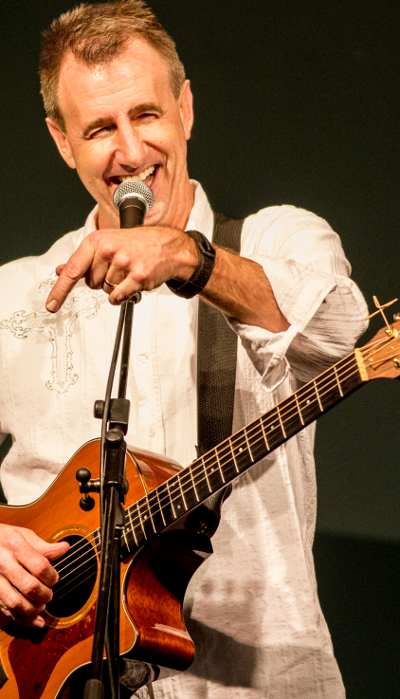 Photo by Brian Strausser